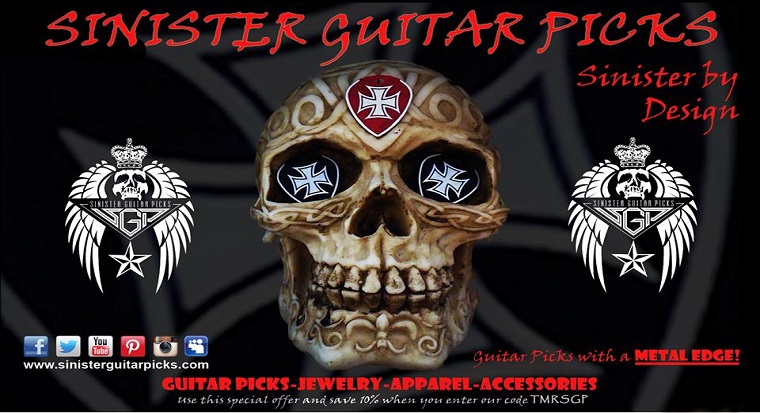 Sinister Guitar Picks was founded with one goal in mind and that was to engineer and design the best sounding and most unique metal edge guitar picks available in the music industry.  We are the only guitar pick company that offers a Single Metal Edge or Twin Metal Edge without the entire pick being made of metal, our Patent Pending process allows you to have the best of both worlds.  SINISTER's guitar picks are also much more durable and have a much longer life than your average pick. Each guitar pick SINISTER designs are engineered with a purpose, whether it is for Tone, Feel, or just simply a Kick Ass Look. All of SINISTER'S guitar picks are hand finished and are unique in their own way.

We have been and will continue to work closely with some really great guitar players (from all genres of music) to tweak and improve our pick designs. This has been both fun and a challenging experience for SINISTER.  Since each guitar player has their own playing style and picking technique, they are looking for different attributes in a pick. They may want to improve the tone, overall sound, or use a pick that best fits their playing technique. Using this method of working closely together with guitarist we have seen great improvement in our guitar picks using their feedback, especially on the 2nd and 3rd runs of our designs, the picks just keep getting better and better.

We believe that music touches the soul and is the best therapy available no matter what ails you.

We are big supporters of local music and feel that anyone who loves music the way we do should be out there supporting your local musicians and venues, we MUST keep music alive and there is no better way to do this then to get out and support the industry.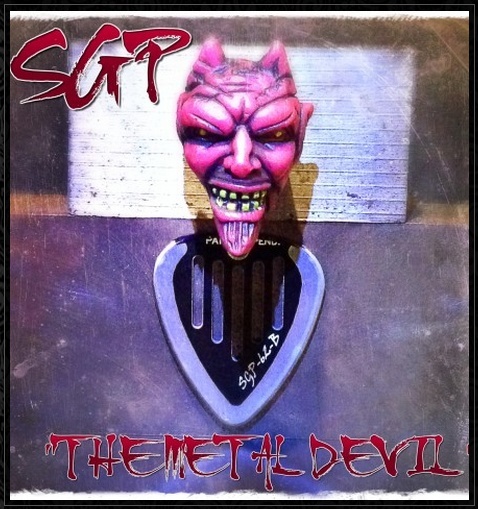 Sinister Guitar Picks "The Metal Devil"
Read the testimonials and find out what everyone is saying about Sinister Guitar Picks.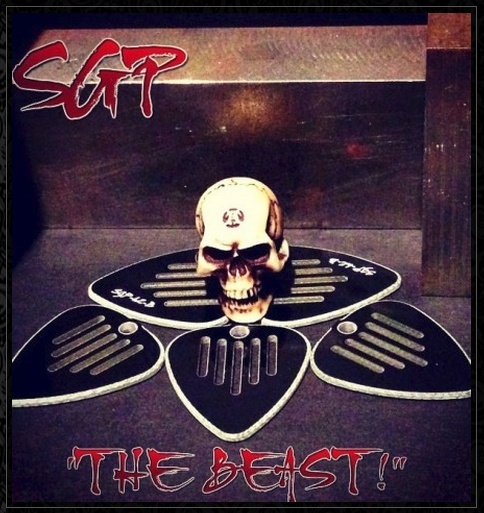 SINISTER GUITAR PICKS "THE BEAST" (For Use On BASS GUITARS ONLY!)
Check out the many Artists & Endorsements on Sinister Guitar Picks' website!
Find Sinister Guitar Picks at the following websites (Click)
Sinister Guitar Picks Website
SGP Facebook
SGP Twitter
SGP Youtube
SGP Pinterest
SGP Instagram
SGP Myspace

Brutiful has been very honored to have Sinister Guitar Picks as one of our sponsors for the last 2 years for our Brutiful Metal Fest!!