DAY 1 - JUNE 28TH
  After a long, harrowing drive to the lonestar state the day before, Brutiful Entertainment invaded The Rail Club located in Fort Worth Texas excited to hear this years line-up of metal acts, and to meet everyone involved with bringing this years fest together! Our warmest thanks and gratitude are extended to Hippie Robz, Sonia and Lance from our partners at Southern Hippies Promotions, and Warren Garza and all of his wonderful staff at The Rail Club! Thank you all for the hospitality and the warm reception! These are the things that make life long friendships and we feel extremely fortunate to have you all in our lives!
  The doors to The Rail Club opened at seven p.m. and as with any metal show, glitches will happen. A few bands had to drop off due to various reasons, which we whole-heartedly understand and expected, but the bands that did show up more than made up for it! D.J. Sare was at the helm doing the live broadcast while D.J.'s Buffy and Vixen were busy with the merch table and mucho thanks goes to Mike King for all of the help with everything! At nine thirty, Autumn Stay (hailing from Killeen, Texas) hit the stage with a bang. Featuring the amazing vocal talents of Danielle Blizzard, the band has an awe inspiring sound in the veins of tool meets evanescence...only heavier! This band is very energetic live, and displays some very creative song writing!
  Following Autumn Stay on stage was Dallas' premier prog-metallers Lazarus Engine and wow did they start the show off with an explosive rendition of Queensryche's "Through The Eyes of a Stranger"! The rest of the set was equally impressive with the technical prowess, song writing, and sheer musicality presented by the band...not to mention the outstanding version of Dream Theater's "Pull Me Under"! Kicking the fest into lightspeed, which was no small feat by the way, Texarkana's hometown heroes Sylo took the stage and nearly demolished it! Vocalist Danny Sneed's pissed off drill sergeant style vocals demanded respect from the crowd and respect was given! Sylo's groove oriented, hard hitting music got the crowd pumped with fists in the air and heads banging. This folks, is definitely a band to keep your eyes on! The headliner for Friday was Fort Worth's death metal legends, Interment and what Sylo didn't destroy of the stage, Interment definitely finished off! This was one band that I was looking forward to seeing, and they absolutely did not disappoint. What a huge sound from a three piece act, featuring the talents of Brandon Davis on bass and vocals, Eric Ramirez on guitar, and Rick Salas on drums. Friends if you love death metal in the old school style...Interment is your answer! These guys just blew the fucking roof off of The Rail Club!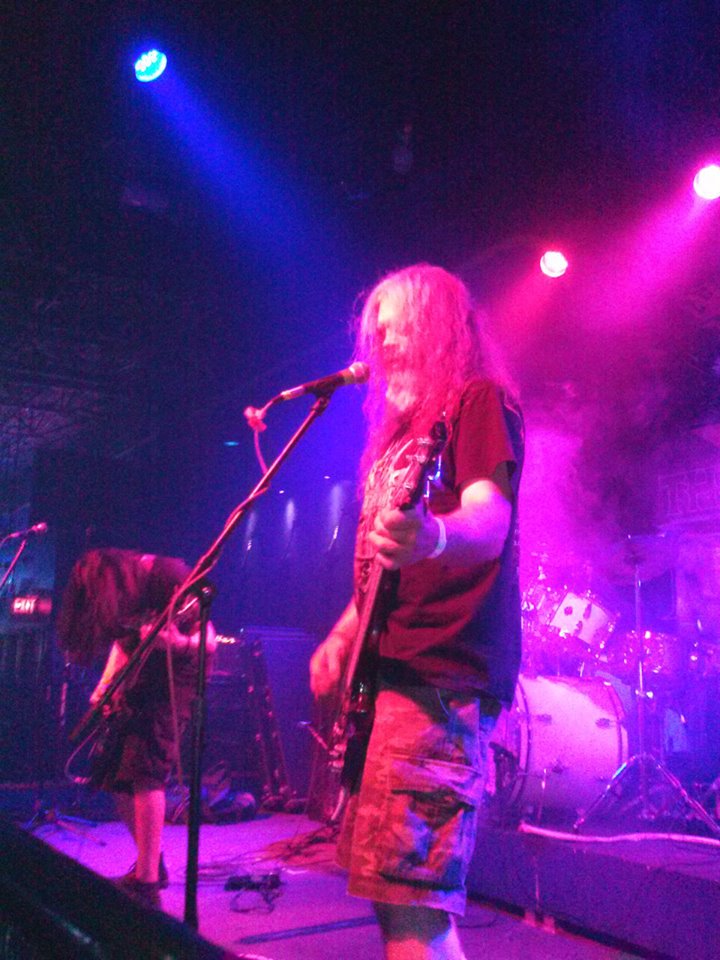 DAY TWO - JUNE 29TH
  After an incredible evening with four great metal acts...not to mention plenty of drinks, we arrived back at The Rail Club for noon as the doors would open at one p.m. Tired, groggy and just a little slung under, we eagerly anticipated the days fourteen...that's right folks, fourteen bands that were to hit the stage that day! Being that the previous evenings bands ran somewhat long, I was given the duties of being the stage manager and ensuring the bands would adhere to set times, and set up and tear down in a timely fashion. Kudos to all of the bands for accomplishing this!
  Once the doors opened, Elgin, Texas based Small Town Heroes took the stage, and folks for a young band these guys have a bright future. The bands style is pop/punk in the vein of Paramore, but Small Town Heroes presented a very tight performance with some great song writing skills...especially when the oldest member is only seventeen! Great job guys! Next on stage, and a very pleasent surprise was Houston, Texas' progressive death/black metallers Dead Trip. Featuring the extreme vocalisations of Janis Walker, this female fronted band can teach quite a few guys how to growl and scream properly! Folks, definitely check this band and the band that followed them onstage out! Sever the Silence, also hailing from Houston, Texas took off right where Dead Trip finished. This three piece band is BROOOOOOTAL!  Sever the Silence deliver a huge sound, full of groove oriented death, yet new school with plenty of blast beats to make even the most hardcore metalhead say "GODDAMN THAT'S HEAVY!"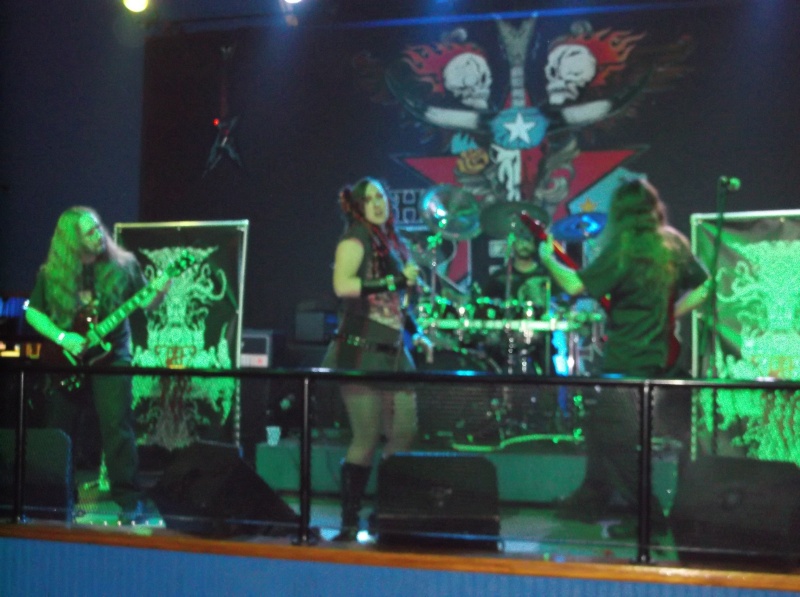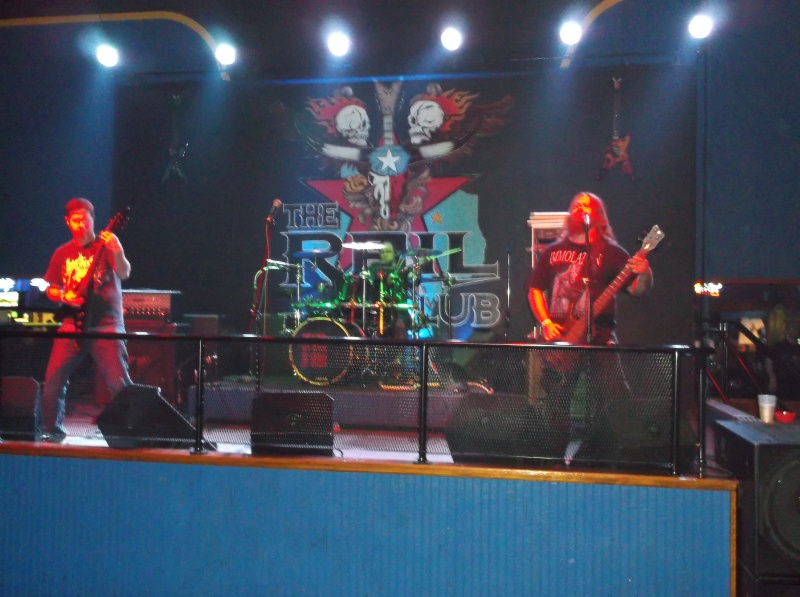 Following Sever the Silence was a block of thrash metal that was very refreshing to hear...especially since I'm an old school thrasher myself. Asylum took the stage by storm and shown the crowd their exceptional musicianship and song writing capabilities. Bone-crushing grooves mixed with a high level of technical prowess and showing off some death metal roots as well made this a welcome addition to the fest. Next on the bill was Dallas' own old school thrashers Exploder. Folks I truly enjoyed their set as this group of young thrashers brought me back to my early days listening to the likes of bay area thrash bands when it was still in its infancy. Exploder reminded of Nuclear Assault, not musically, but in attitude and presentation. This band has the thrash grooves that make you want more and I look forward to following the members of this band throughout their career!
  As if the day couldn't get any better, Long Sword Spectacular from Dallas stormed the stage, and I must say I was very impressed! LSS has an eclectic sound, mixing rock & roll with doom, stoner and southern metal and these guys stage presence was stellar! Following LSS onstage was Lafayette, Louisiana based Misanthropic Inoculation. Folks, Misanthropics brand of swamp infused death metal tore the stage down! Groove filled death, vocalisations going from guttural to banshee...vocalist Tim "Fuzzy" Armond brought the heat! Incredible musicianship and songwriting that truly showcases the bands talents not to mention those riffs! HOLY FUCK! Next onstage was Charlotte, North Carolina's thrash heroes Final Curse. Another old school thrash outfit that absolutely blew my mind! Folks, Final Curse plays thrash how it's supposed to sound, fast, chunky, grooving, and FUCKING HEAVY! These guys tore The Rail Club down like a hurricane with a mission! Just fucking wow! After Final Curses set, Amarillo, Texas based Klause hit the stage to much anticipation and delight. Featuring the great vocals of Kleever Klause, and whose sons Jon, Josh, and Stevie Ray also play in the band, this folks is a true metal family! What an energy filled performance which showcased some of the baddest Texas style metal since Pantera split up! These guys bring the metal to the next level and are just incredible live...so much music and energy from one family speaks volumes!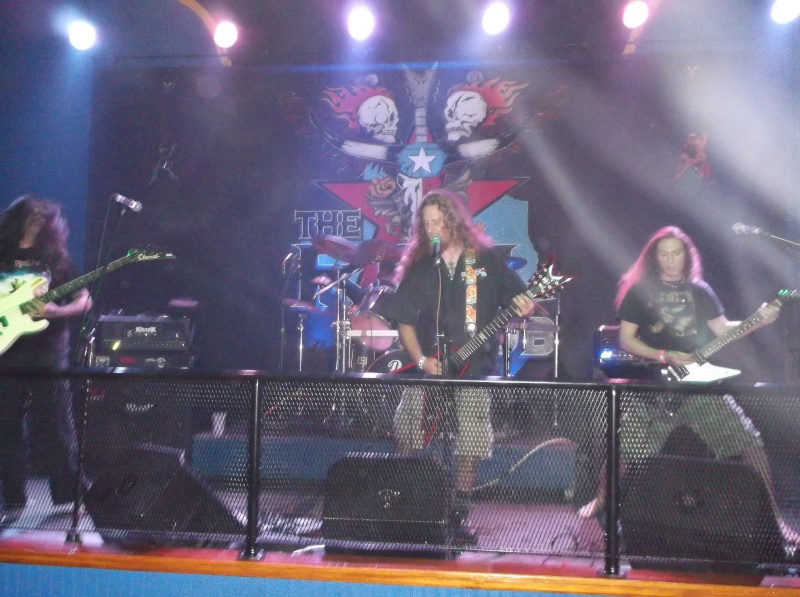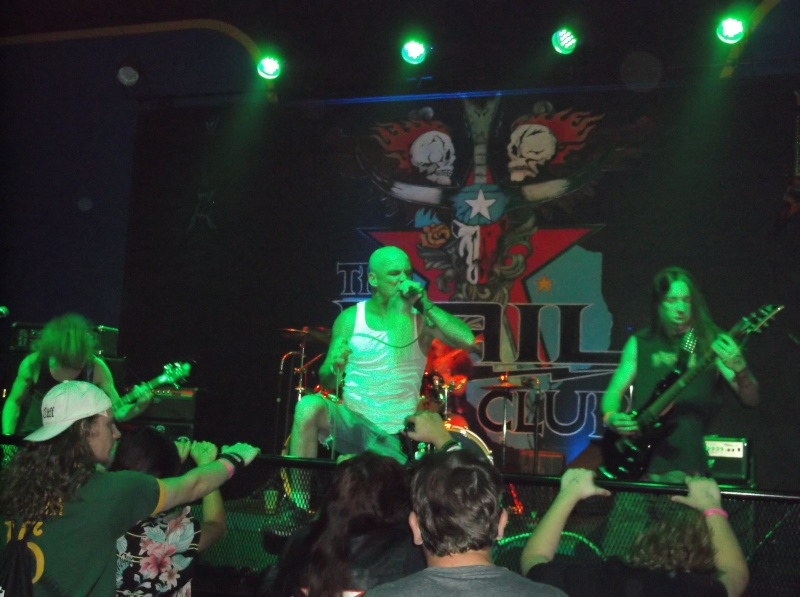 Next on stage was a band that knows its share of adversity, through a tragic car accident leaving drummer Bones Padilla home recovering from injuries and personal loss, Bleed the Freaks from San Francisco, California refused to cancel the show...and we are ever so grateful to them for showing up. Bones, much love and respect to you our metal brother! Bleed the Freaks brought their eclectic style of metal to the stage with the amazing performance of new vocalist Freddie LaVell, and showcasing the incredible songwriting capability of guitarist Mike Metheny. The bands energetic stage show kept the crowd riveted and made Bleed the Freaks many new fans! Unfortunately the band that was scheduled to follow Bleed the Freaks was Panama City Beach, Florida's Death Before Dying, but due to vehicle problems, they broke down only three hours outside of Dallas. Our hearts go out to you guys! Following Bleed the Freaks was another great band from Lafayette, Louisiana...Black Feratu. Down tuned, rage filled swamp sludge are just a few words to describe the musical onslaught that is Black Feratu. This band is absolutely electrifying live, and the songwriting is spectacular. These guys live the Louisana live music motto of "tune low, play loud" and believe me folks, they brought that shit! Black Feratu is one tight unit live, and had the crowd from the moment they took the stage with the vocal thunder that is James, right down to bassist Kirby's kilt and even including the bands mascot "Charlie". Folks...this is a band not to miss...EVER!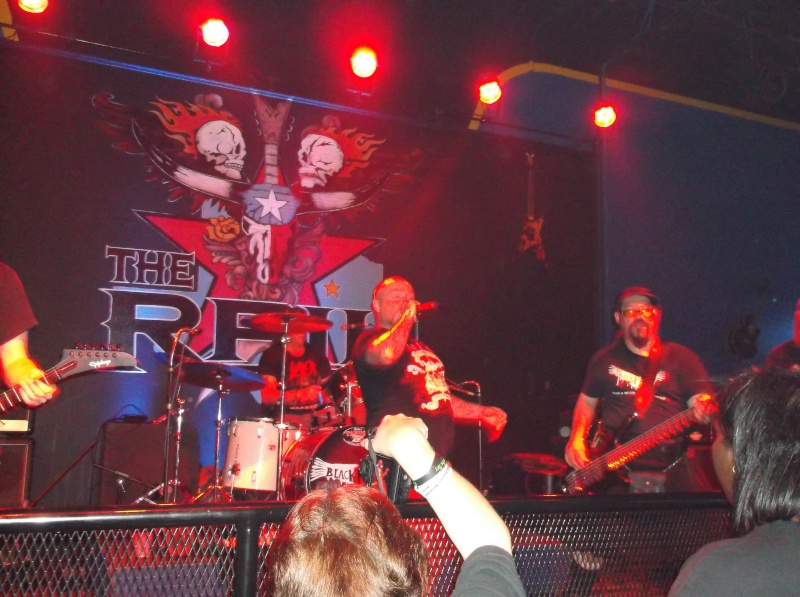 Another great Lafayette, Louisana based band, Yakk followed Black Feratu onstage. Preceding Yakk's set, the Brutiful Crew including Buffy, Deanna, Sare and myself presented the fest with a cake from one of our gracious sponsors, Loaded Cakes based out of Arlington, Texas and ran by Jennifer Bovee. This is also the official cakes of The Rail Club! After the brief presentation, and thank you's...Yakk took the stage and presented Fort Worth with their extremely unique blend of music! Yakk's style is nearly indescribable as they mix everything flavorings from influences such as Tool and Acid Bath to Lamb of God! Incredible musicianship, technical prowess, superb songwriting and mixing of vocals between drummer Quinten Roberts and guitarist Adam Burgess, not to mention the bass playing of Shane Sartelle left this listener's jaw on the floor! The final act of the fest was Dallas/Fort Worth based Discard the Weak. When I first saw this band, I didn't really know what to expect as they didn't dress in a typical metal fashion. I was wrong! This band is one of the most innovative and truly unique bands that I've ever had the pleasure of witnessing. The energy level of vocalist Derek is fucking off the charts! Musicianship and songwriting is bar none! Discard the Weak is another eclectic blend of styles that is friendly enough for radio play, yet heavy enough for die hards. I could hear the influences from Korn, to Faith No More to Mr. Bungle, to A Perfect Circle. This band got everyones tired asses up out of the chairs and forced the crowd to pay close attention! What a great band to end the fest with, as whatever was left of The Rail Club was demolished during their set.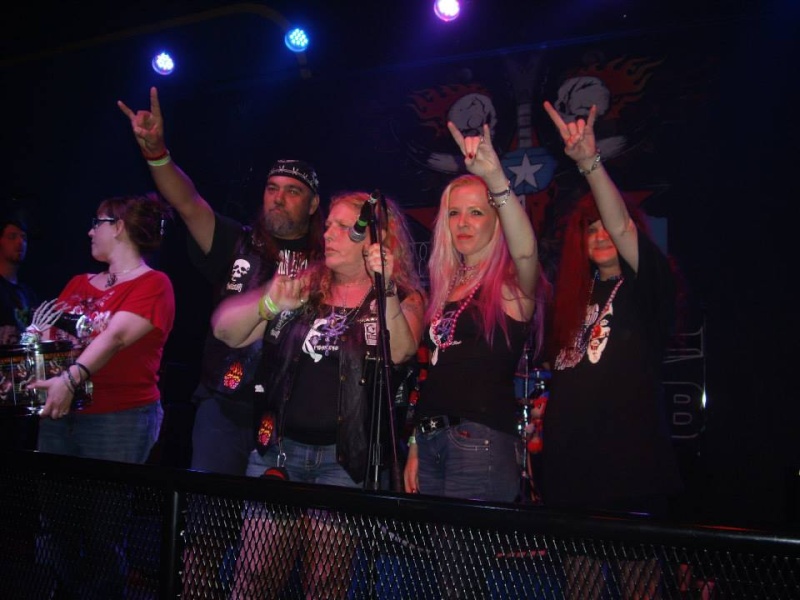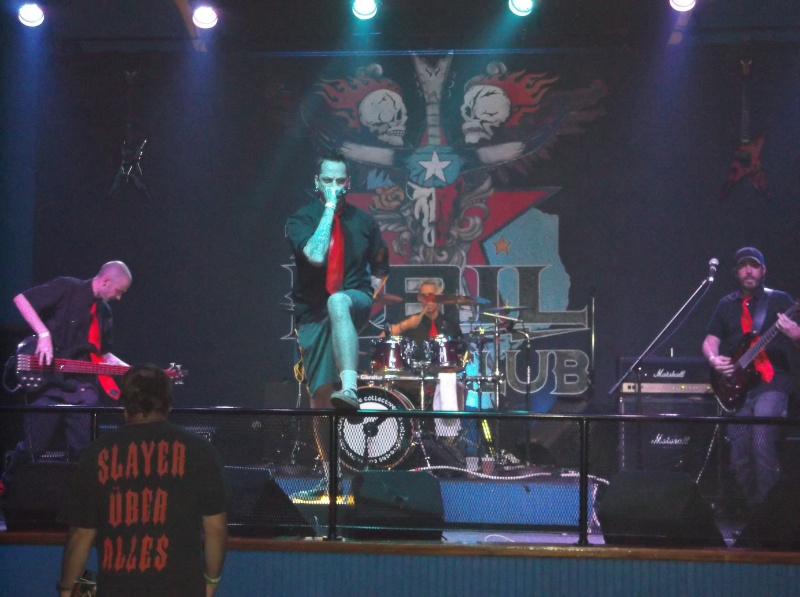 Sunday we awoke with plans to hang out with Bleed the Freaks, Black Feratu, and Final Curse as we rode to Arlington, Texas to Moore's Cemetary to pay homage to one of metal's greatest  heroes...Dimebag Darrell Abbott. We arrived at the cemetary and strode up to the gravesite. What a sobering, somber moment actually standing at Dimebag's grave. I'm still speechless over an act of stupidity that took him from all of us. We took many photos of the grave, and hung out with our fallen brother for quite awhile. We left and said our goodbyes to Bleed the Freaks, and followed Black Feratu to grab some lunch before the long trek back to Louisiana. What followed will forever be known as "the Denny's incident" and yes, you had to be there. Thanks to all of our sponsors of this years fest...Intex Cables, Zombies Vs. Humans, Loaded Cakes, Sinister Guitar Picks, Fancy Guitar Cables, West End Studios FTW, and Kickport! Thanks again also to Robz, Lance and Sonia from Southern Hippies Promotions for everything to help this years fest happen, as well as Warren Garza and the crew at The Rail Club, and to ALL of the bands and fans in attendance. We love each and every one of you and thank you for being a part of the madness that is Brutiful Metal Radio!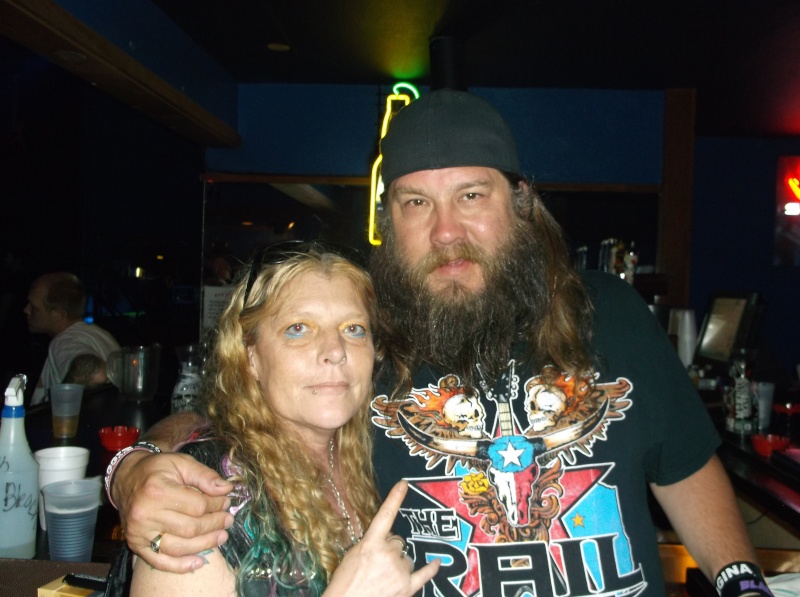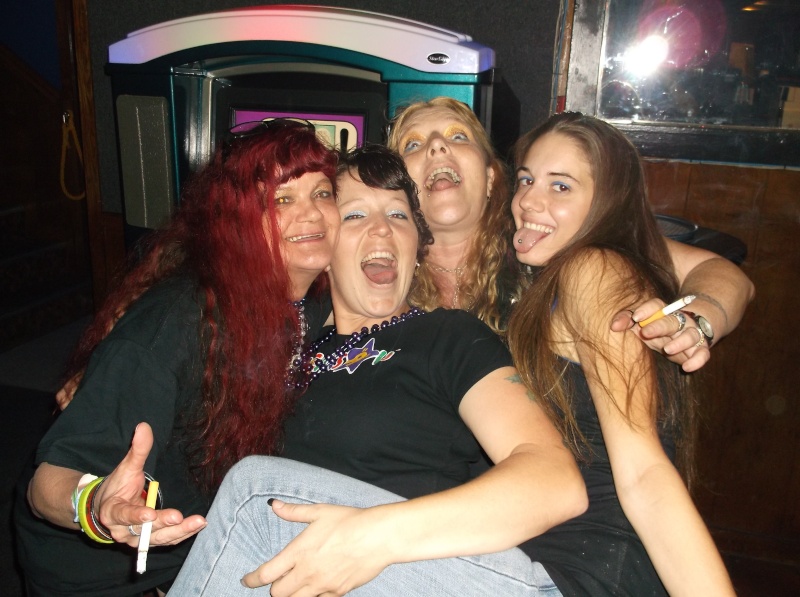 THE BANDS:
https://www.facebook.com/AutumnStay
https://www.facebook.com/LazarusEngine
https://www.facebook.com/Sylomusic
https://www.facebook.com/Intermenttx
https://www.facebook.com/SmallTownHeroes
https://www.facebook.com/DeadTripOfficial
https://www.facebook.com/pages/Sever-the-Silence/136990723041652
https://www.facebook.com/AsylumMetal
https://www.facebook.com/Exploderofficial
https://www.facebook.com/longswordspectacular
https://www.facebook.com/misanthropicla666
https://www.facebook.com/FinalCurseOfficial
https://www.facebook.com/pages/Klause/142518872451534
https://www.facebook.com/BleedTheFreaksOfficial
https://www.facebook.com/DeathBeforeDyingBand
https://www.facebook.com/blackferatuband
https://www.facebook.com/Yakkmusic
https://www.facebook.com/DiscardtheWeak
THE SPONSORS:
https://www.facebook.com/pages/INTEX-cables/353227092282
https://www.facebook.com/zombievshuman
https://www.facebook.com/LoadedCakes
https://www.facebook.com/FancyGuitarCapos
https://www.facebook.com/westendstudioftw
https://www.facebook.com/SinisterGuitarPicks
https://www.facebook.com/KickPortInternational
THE RAIL CLUB
https://www.facebook.com/therailclub
http://www.therailclub.com
Bobby Weaver
July 2nd, 2013